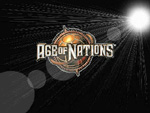 Machinima is a blend of

machine

and

cinema

. It is both a collection of associated production techniques and a film genre, or film created by such production techniques. As a production technique, the term concerns the rendering of Computer-Generated Imagery (CGI) using 3D engines found in video games. As a film genre, the term refers to movies created by this technique.

Machine

refers to a computer and/or video game system, while

cinema

can refer to a number of elements including genre and production practices.

"Machinima" was spelled slightly differently when first-born: "machinema". Due to a number of assorted reasons, including pronunciation concerns based on its spelling, this was soon changed to the more commonly recognized and adopted "machinima" spelling. For more information on this evolving media form, visit Machinima.com and Wikipedia's entry.